Testimonial
"Fast, friendly, efficient service! The guys have the best knowledge to suit your needs.Have very happily recommended FuturePC to lots of people and feedback has always been great!" 
 
 Rose, Action Plan & Print Ltd
Latest News
Spark's wholesale voice services are set to be deregulated as the Commerce Commission tidies up outdated telecommunications rules. Wholesale voice provides, in effect, what older people would recognise as traditional...

For years publishers, broadcasters and anyone else in the media business have wondered if Facebook could be their salvation. The old publishing business model has crumbled. Building mass audiences with...
Computer Repair & IT Support - Auckland Wide
Professionalism, fast response and affordable rates are our focus. Our team of qualified, experienced technicians service and repair thousands of computers, laptops and Apple Macs every year - Auckland wide - 24x7.
Fast PC Repair Services at your home & office
We install, repair and service any computer, laptop or server. All brands. HP, Compaq, Acer, Toshiba, IBM, ASUS...You have the choice of mobile on-site, workshop, or remote online repairs.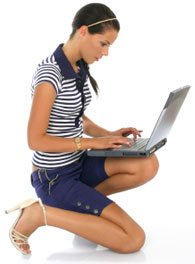 Our computer repair service is proven, guaranteed and affordable. We offer you a no fix, no fee policy and will never charge more than a maximum of four hours for computer repairs to a single computer. 
Fast affordable computer repairs, laptop repairs and server repairs at your home ,business or our workshop.
For all your technology requirements call Future PC on 0800 435-769.

Computer Repairs And Our Most Popular Services
Computer Repairs
Laptop Repairs
Server Repairs
Mac Repairs
iPhone Repairs
Smartphones Repairs
iPad Repairs
Tablets Repairs
Software Repairs
Remote Repairs Repairs
On-Site Repairs
Workshop Repairs